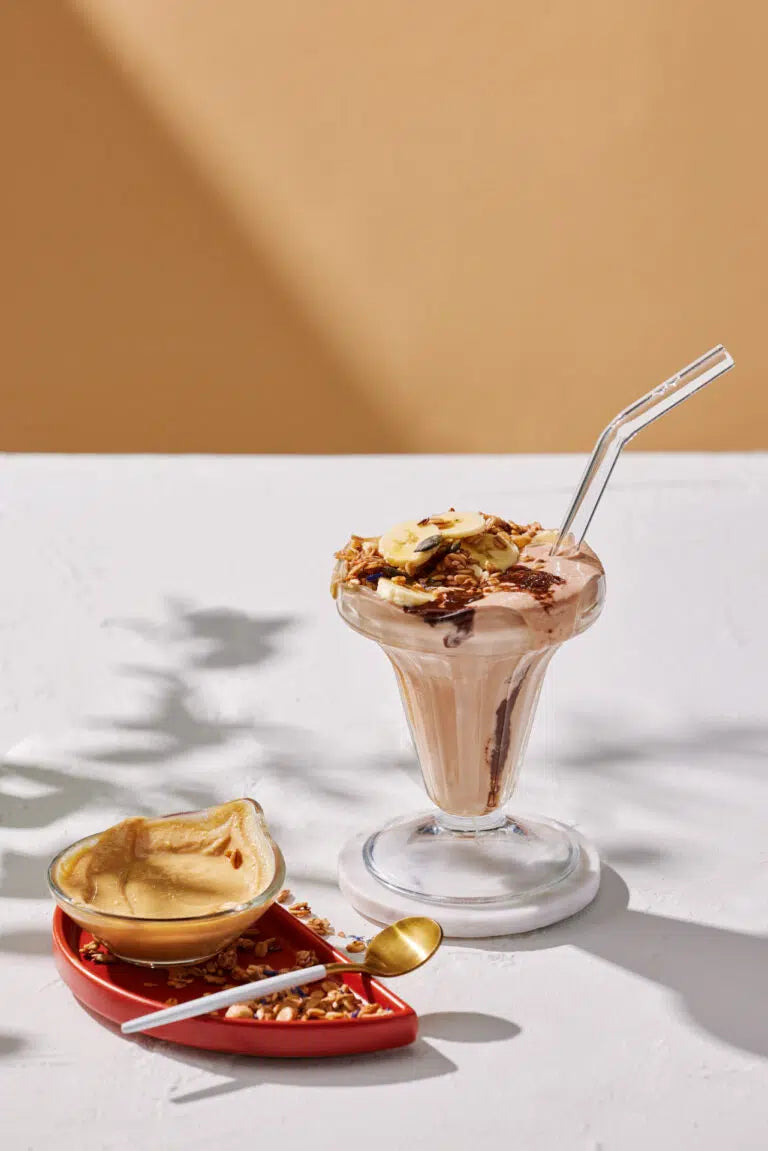 BUTTERNANA
CREAMY AND NUTTY. HITS THE SPOT EVERY TIME, ALL THE TIME!
Ingredients:
100ml – Luckybird Peanut Butter Puree
100ml – full cream plain yoghurt
100ml – ice
Fresh slices of banana
Method:
Blend all ingredients together until smooth
Pour into a long glass
Top with freshly sliced bananas & scatter over toasted peanuts
Serve!