SOMETHING TO
WE'RE ALWAYS FULL OF IDEAS AT SIR FRUIT. FAIRLY RECENTLY, WE INTRODUCED A COLD-PRESSED SELECTION, AS WELL AS OUR HEALTH SHOTS. EVEN DURING THE LAST (VERY CHALLENGING) TWELVE MONTHS, WE'VE HAD OUR THINKING CAPS ON.
The result is a range of syrups and purees that blend flavour and colour with a splash of optimism. They're locally made to world-class standards, less processed, and consistently tasty.

You'll see that the packaging feels premium, and the products have been designed to sit proudly on shelf. We've called the range Luckybird, inspired by the beautiful Lilac-breasted Roller found throughout Southern Africa.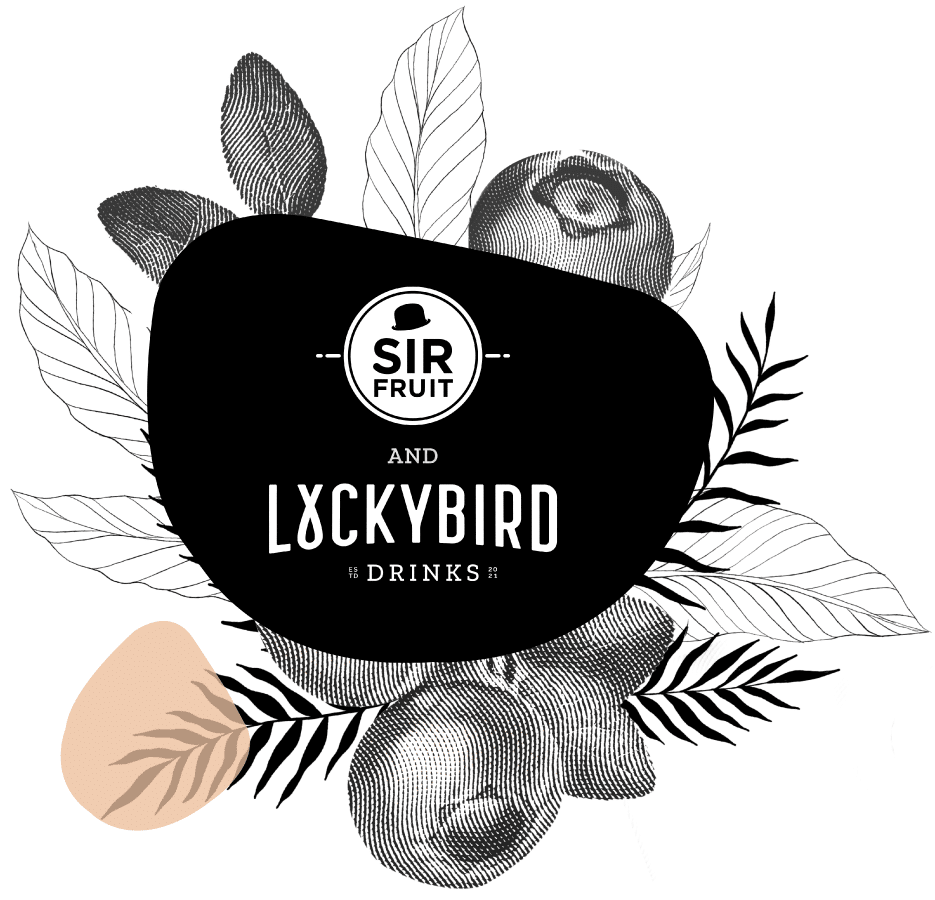 IN PART, THE NAME EVOKES THE SENSE
OF POSITIVITY, SOCIABILITY AND HAPPINESS
THAT COMES WITH MIXING A DELICIOUS COCKTAIL
OR LASSI, OR DIPPING INTO A DECADENT DESSERT.
But it also lets us expand our offering
into a more sophisticated environment,
separate from the Sir Fruit brand.
Luckybird allows us to experiment more –
our current range is just the start! –
as well as encouraging artistry in others.

It's a brand that's fun, indulgent
and creative.
And that's probably something we
can all celebrate right now!

To find out more about Luckybird,
please contact us.

Best of luck!

From the Makers of Sir Fruit
Founders of Luckybird